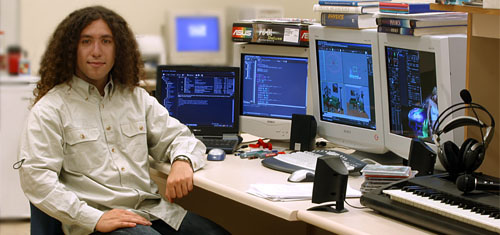 Assistant Professor, School of Computing, University of Utah
Email:
cem@cemyuksel.com (the best way to contact me)
Office:
WEB 2686, Warnock Engineering Building, 2nd floor.
Address:
School of Computing, 50 S. Central Campus Drive
University of Utah, Salt Lake City, UT 84112-9205
News
Joining University of Utah in Fall 2012!
I'm happy to announce that in Fall 2012 I will be starting in the School of Computing at the University of Utah as an Assistant Professor. Salt Lake City seems like a fantastic place to live, and I'm excited to be a member of the distinguished faculty at the University of Utah and to continue my research at the home of the Utah teapot, where it all began!
Hair Farm is released!
Hair Farm, the ultimate hair plugin for 3ds Max, has been released! Please visit www.hair-farm.com for more information.