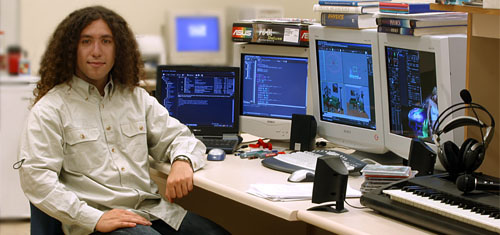 Assistant Professor, School of Computing, University of Utah
Email:
cem@cemyuksel.com (the best way to contact me)
Office:
WEB 2686, Warnock Engineering Building, 2nd floor.
Address:
School of Computing, 50 S. Central Campus Drive
University of Utah, Salt Lake City, UT 84112-9205
News
Joining University of Utah in Fall 2012!
I'm happy to announce that in Fall 2012 I will be starting in the School of Computing at the University of Utah as an Assistant Professor. Salt Lake City seems like a fantastic place to live, and I'm excited to be a member of the distinguished faculty at the University of Utah and to continue my research at the home of the Utah teapot, where it all began!
Hair Farm 2 has been released!
Hair Farm, the ultimate hair plugin for 3ds Max, has been reinvented! Please visit www.hair-farm.com for more information.
FAQ
How do you pronounce your name? Jem Youksell
Highlights
Stitch Meshes

Stitch Meshes provide a new way of representing and modeling knited garments with yarn-level detail. We used Stitch Meshes for modeling full sizte knitted garments as well as various knitting patterns. This work will be presented as a technical paper at SIGGRAPH 2012.
Hair Meshes

Hair Meshes provide a new and very effective way of modeling hair that resebles polygonal modeling, which is presented as a technical paper at SIGGRAPH Asia 2009. This technique is used in the modeling system of Hair Farm, the ultimate hair plugin for 3ds Max.
Mesh Colors

The mesh colors method is a revolutionary way of keeping color data on polygonal meshes. Its simplicity and efficiency make it a perfect choice for applications like 3D painting and storing precomputed data on meshes (like ambient occlusion).
Dual Scattering Approximation
Dual Scattering is an extremely fast approximation of multiple scattering simulation in hair, which is presented as a techinical paper at SIGGRAPH 2008. Its extreme simplicity even permits real-time implementation on the GPU.
Deep Opacity Maps

This is a new method for computing shadows from semi-transparent objects like hair, which will be presented a techinical paper at Eurographics 2008. Extending the concept of opacity shadow maps, Deep Opacity Maps method significantly improves the quality and speed of shadow computation.
Open Source Code Base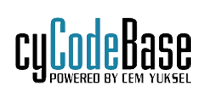 cyCodeBase is my open source code base intended for graphics programmers. It includes C++ libraries for basic graphics classes, and solutions to frequent graphics programming problems. More...